China Imports & Exports 
As an NVOCC (Non Vessel Operator Common Carrier), we have our own dedicated import and export service to and from all parts of China and the Hong Kong area, (Specialising in Shanghai, Ningbo and Shenzhen) and offer a full container and groupage service. As well as a comprehensive airfreight service. 
We are also glad to confirm that due to having various agents located throughout the area we can now offer an ex works service, which entitles us to collect directly from the warehouse and ship direct to your door. 
Due to the large volumes we ship, we can offer very competitive rates and can offer a door-door service for any type of product, commercial or personal effects. As members of BIFA, we raise our one bills of lading, and have reputable agents at each of the ports to help with any queries that you may have.
For further information regarding rates and service, please do not hesitate to contact us.
Get in Touch
Click here to complete a Quotation Form.
Alternatively click below for our full contact details.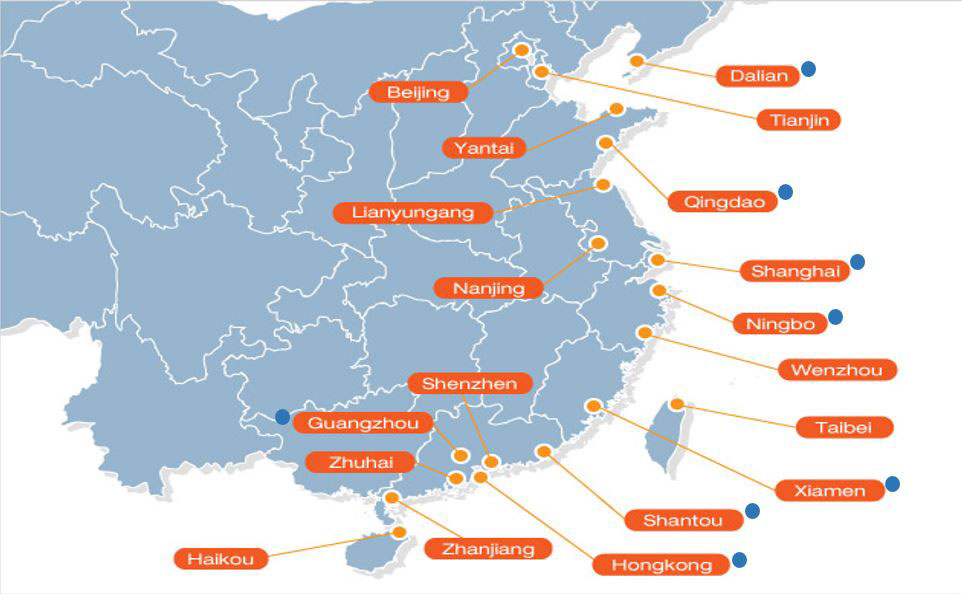 Seairo Shipping: China & Hong Kong
Shipping from China include but are not limited to the following ports- Port of Shanghai, Shenzhen, Ningbo, Qingdao, Tianjin, Guangzhou, Dalian, Xiamen and more upon your request. 
Seairo Shipping Ltd are members of the British International Freight Association (BIFA)